Studs. I am a huge fan. Of them. I'm also a huge fan of DIY. So just about everyone in the fashion blogosphere has drooled over Balmain at one point. And now it's my turn.
I had been pouring over pictures for inspiration for my prom dress for ages. I was set on a flowy, possibly grecian, with flower details sort of dress but when I saw the
backstage pictures of Balmain S/S 09
all of that sort of flew out the window. I was particularly set on a bandage silhouette which I had so previously loved in Herve Leger dresses and when I saw this dress with the jewels, I knew I had to make it.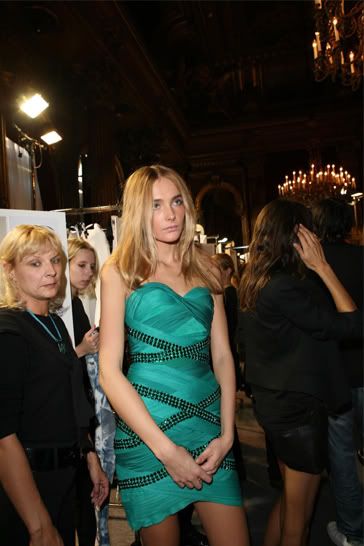 One tiny problem. My sewing ability is sort of unorthodox in that I don't understand patterns or anything, really. I started out with a thin black cotton fabric and cut it in a sort of skintight tube dress with sewing down on side. Very simple. Then I cut black strips of velvet approximately 3-4 inches in width and 2 yards long. I took the strips and crossed them in the front to form an X in the front and two straight bands in the back by sewing two of the ends together. (This description is horrid) I did this repeatedly with about 5 strips and I interwove some of the X's to create a weaving effect that some of the Balmain dresses had.
Once I had all of the strips on me securely, I had to secure them to the black cotton tube which I was wearing underneath. I did this by pinning the strips one the sides and taking off the dress (easier said than done since there was no zipper.. ) and sewing down either side. Thank god this worked. It sounds crude I know. The best part of the strips not being securely attached except at 2 points is that when the dress isn't worn, the dress seriously resembles a cleaning mop. I love it.
For the neckline, I wanted something asymmetrical and when I saw this Balmain dress, I decided to incorporate it.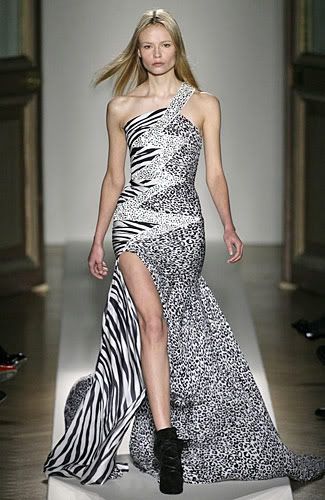 Instead of using the jewels on the dress I wanted to use studs. Now I've never used studs before which in retrospect is probably a good thing because I probably would not have done it. Studding velvet cloth is not fun. Especially when the studs you are using are very tiny and the prongs don't poke in the cloth where you want them to. After awhile though, I must admit, studding became fun and even addictive. I bought 2 packs of 500 from studsandspikes.com, but I have lots left over. For future projects. Probably to the disappointment of my boyfriend. Some of the leftovers I used to make a deliciously tacky headband.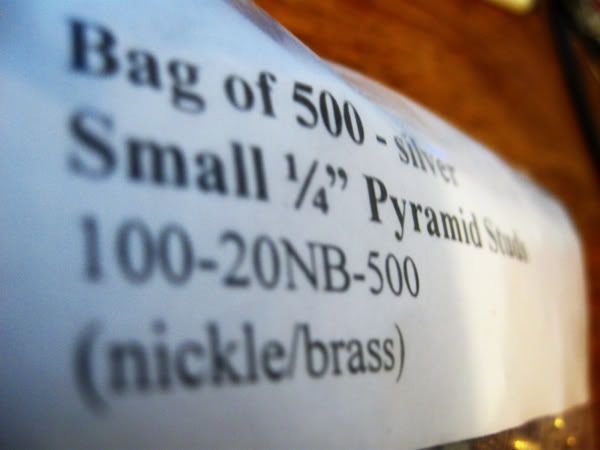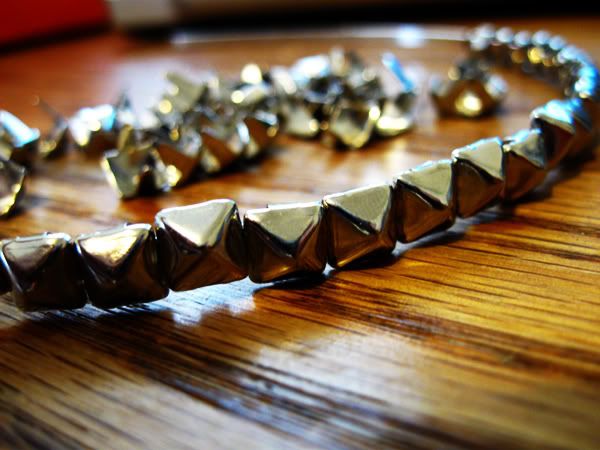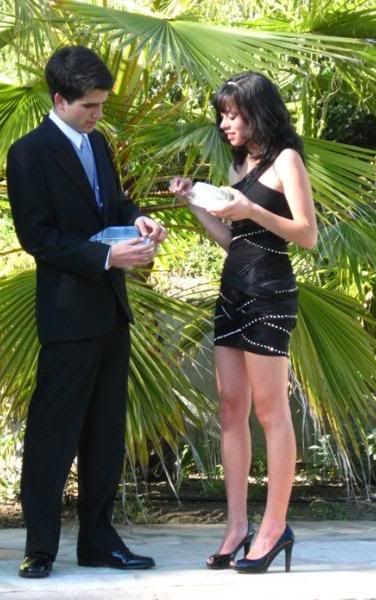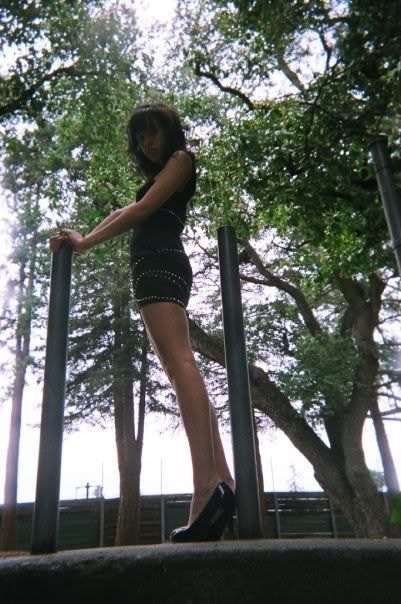 [nine west heels, diy prom dress]
I have a couple of better photos of the dress which I will add later once I steal them from my friend.
If anyone has any questions or needs clarifications because for some reason they didn't understand my extremely clear descriptions (I kid.) leave a comment!